Visiting Frauke and Markus in the vineyards
Some R&R in a private oasis
For Frauke and her husband Markus, a wood-fired hot tub is nothing short of a unique experience: filling the tub with water, gathering logs, firing up the stove and enjoying the warmth. ''It's not a matter of pressing a button and jumping in. You feel actively involved'', she describes.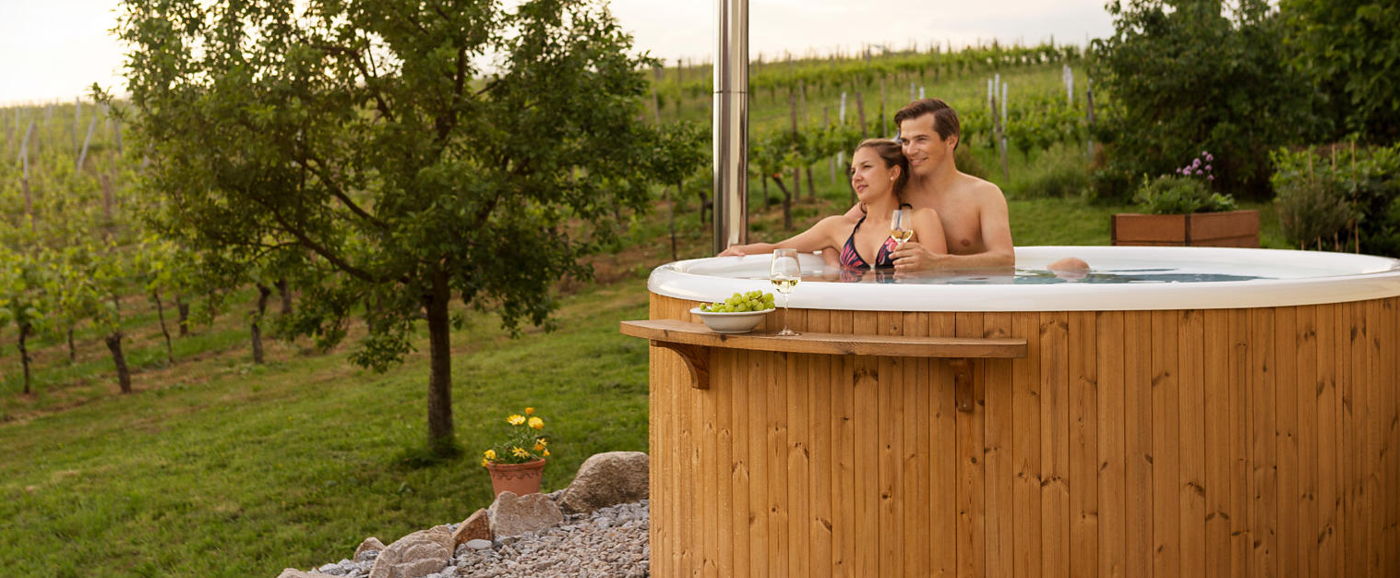 Over the last year, the couple have created a personal oasis in their own garden with a view of the vineyards. ''We had purchased an apartment and completely renovated it", she recounts. ''We wanted to treat ourselves. We were looking to add that final, special touch.'' In the end, they decided on a wood-fired hot tub, the Skargards Regal. The design and the integrated stove won her over. ''Hot tubs are a hallmark of Scandinavian culture, so it was great that Skargards was a Swedish company that produced their hot tubs in the same country'', emphasises Frauke.
Although they have mainly used the hot tub together, the couple is already planing some friendly gatherings. ''I think a hot tub can replace a evening in front of the TV. Our routine is usually filled with technology and our phones are always within reach. In the hot tub we can just disconnect and give our minds a break'' relates Markus.

The hot tub therefore counterbalances hectic daily life. ''You can slow down, spend time in nature and escape the frenzy''. Compared to a day at the spa, the couple can enjoy both tranquility and intimacy.
In winter, the couple can admire the snow-covered vineyards that stretch out into a beautiful white landscape. '' Winter is definitely something special.'' says Frauke. ''It's a unique experience when the snow is falling as we sit in the hot tub. And once we've thoroughly relaxed, the couch isn't too far away.'' ∎
More about the hot tub
Skargards Regal