A tour of Eniko's home in Northern Ireland
Designed for relaxing moments
More than three years ago, Eniko started her "Mydarkhome" account on Instagram. At the time, she wanted to share the result of her remodelled bathroom. Today, hundreds of posts later, she inspires people from all over the world with home decorating and furnishing tips. She renovated one room at a time exactly as she saw fit. Finally, last year, she set her sights on a small area in the garden where she installed a Skargards Regal.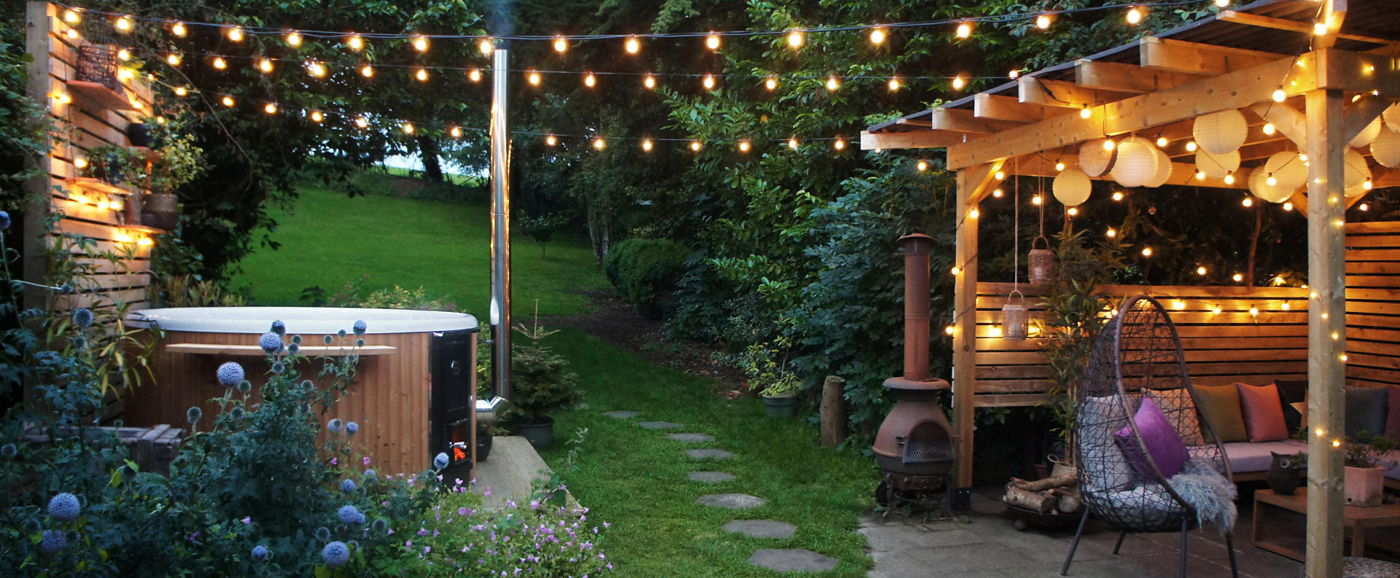 "Interior design is something that I was always interested in," she explains. "However, it's only when I started my Instagram account three years ago that it became a real passion of mine". The 24-year-old Hungarian found her dream house on the outskirts of a small town in Northern Ireland. She originally came to the country for a few months, but those turned into years after meeting her husband. Their home was built in 1888 by the Andrews family, to whom Titanic's designer Thomas Andrews belonged.
Today the rooms are a mix of different styles, from dark and atmospheric to bright and modern. Her style has also changed over time. At first, she loved dark tones in particular, which was the inspiration for the name "Mydarkhome". Although her tastes have evolved, she insists that she loves the way each space feels different and can be enjoyed at different times of the year. She also particularly enjoys the garden. The size and forest-like atmosphere created by the many trees had inspired her from the start. In addition to a cozy seating area, the garden has a wellness corner with a hot tub. "It was the missing piece," she says. For a long time she looked for a hot tub that would suit her garden. She finally discovered wood-fired hot tubs when she came across Skargards on Instagram. "It's so natural looking and the design is sleek, stylish and luxurious at the same time," she points out. The fact that no electricity is required for heating was a big plus, as was the seamless seating.
The new wellness corner is close to the seating area, with the hot tub installed on a newly constructed wooden deck. Lights were fitted to create a cozy atmosphere in the evening.
"The first time I used it was in the summer, and the experience was even better than expected. It was a lovely summer evening and I loved relaxing in the hot tub while watching the sun go down," she recalls. Eniko and her family use the hot tub regularly, especially to unwind on evenings and weekends after a stressful day. They are also planning to enjoy the hot tub extensively over winter and, of course, to gather and implement new home furnishing ideas. 
The Hot Tub:
Skargards Regal