A vacation with a hot tub at Pella Roca in France
Luxury cabins perched in the trees
When guests at Pella Roca bathe in a wood-fired hot tub, they are in heaven. 100 kilometres from Toulouse in the south of France, owners Isabel and Max have designed luxurious wooden cabins in the trees to create a recreational area in nature. The Skargards hot tubs are perched on the terraces and offer a view of the wild landscape and even the starry night sky.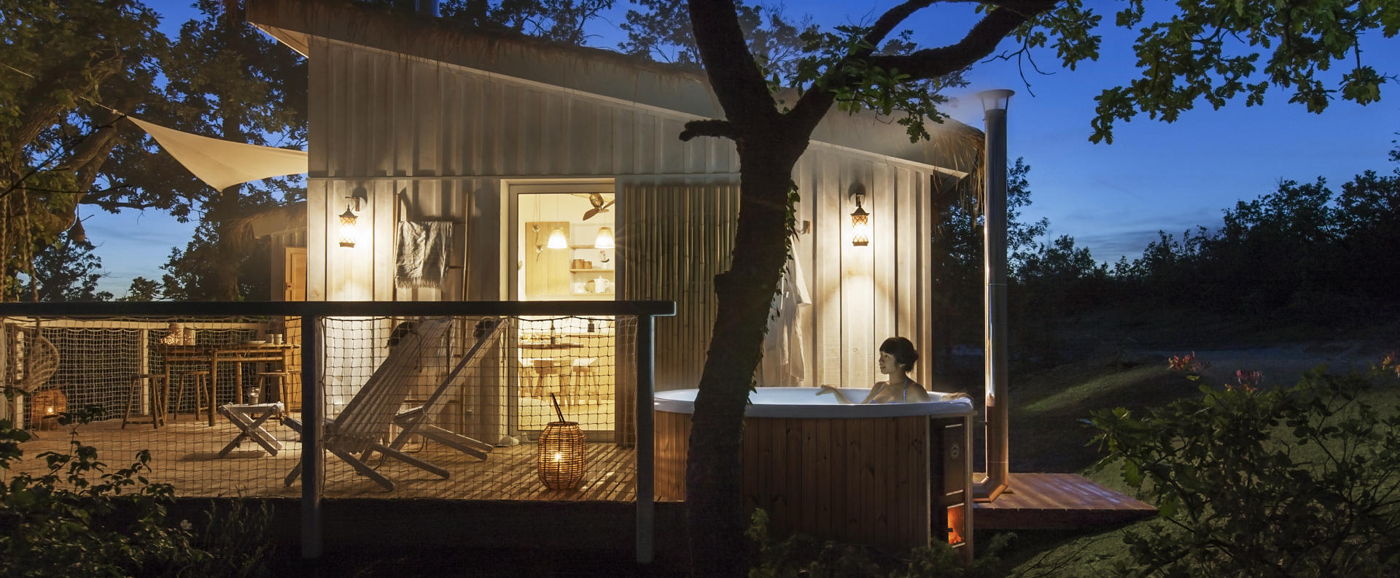 The idea came to them during a trip through Brazil in 2006 and 2007. "When we were there, we discovered many unforgettable places surrounded by nature where you can escape the chaos of daily life, "explains Isabel. Inspired by this, they opened their charming holiday resort Pella Roca in 2015. 
Four wooden cabins, each with a large terrace, were built high up in the trees. A swimming pool and a restaurant have also been constructed. For moments of relaxation, each treehouse is equipped with a hammock, a sauna and a wood-fired hot tub.
There was immediate agreement on choosing a wood-fired hot tubs as opposed to electric ones. "We wanted to provide our customers with a natural experience that is also eco-friendly," she said. Wood-fired hot tubs were the logical choice, especially since they have a special charm due to the wood stove and are quieter. The design and ease of use of the Skargards brand won them over.
The inclusion of the wood-fired hot tub offers guests a new experience, since many are unfamiliar with this part of Scandinavian culture. It's a trend that will undoubtedly keep growing in France, according to Isabel. Her clients see things the same way. "They love everything about wood-fired hot tubs, especially the unique atmosphere and the fact that they are surrounded by nature while bathing". At the start of the summer season, Isabel is once again expecting a lot of demand for her unique concept.
It's fantastic to just heat the stove with wood and in no time you have a beautiful spa and a nice break