Tips on how to use a wood-fired hot tub the traditional way
Like taking a bath
Your wood-fired hot tub is finally sitting in your garden, bringing with it the promise many relaxing hours. The basic concept is simple yet unique: fire it up, jump in and relax, all without any technical bells and whistles. Electricity isn't required, so it's not surprising that many customers use the hot tub in the same way they would take a bath in their home. It is filled with fresh water and drained the following day, an approach that is becoming more and more popular thanks to its many advantages.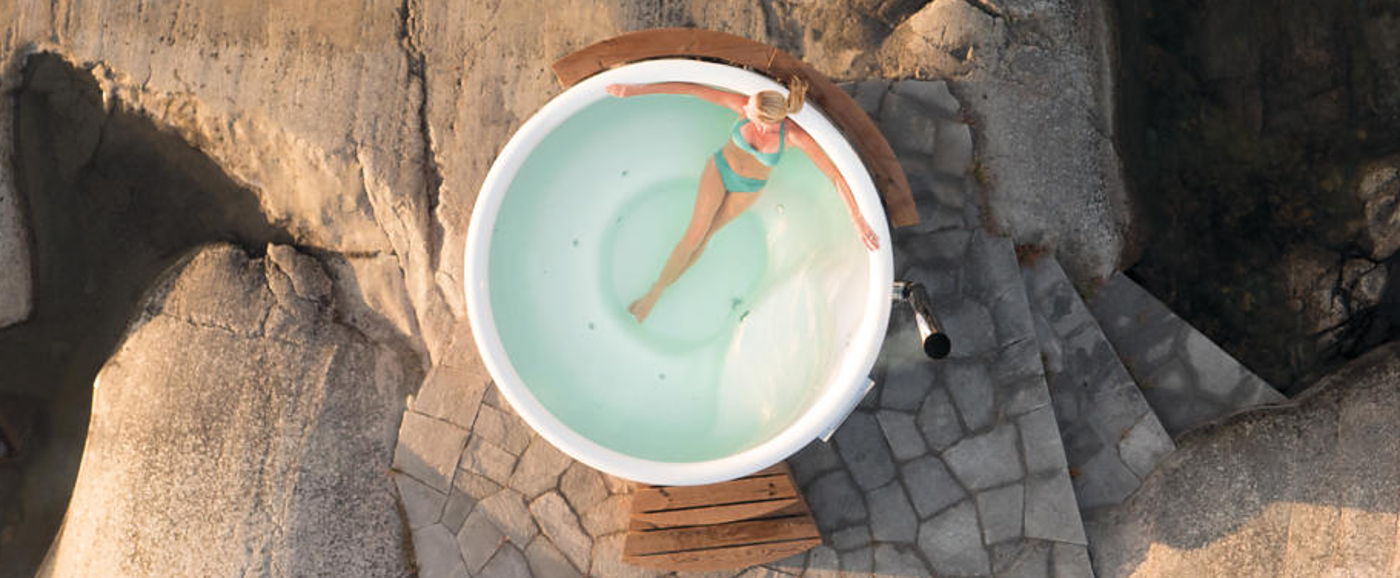 Traditionally, wood-fired hot tubs are filled and then drained directly after bathing. It is recommended to use tap water, but sea and lake water are also viable options.

Depending on the size of the hot tub model, it takes a little over half an hour to fill the hot tub with a conventional garden hose. When it is completely filled, the heating process can begin.

There are several advantages to using a hot tub this way. Not only is it easier on the skin due to the absence of antibacterial products, it's also very easy to implement. There is no need to worry about maintaining water quality since it will be drained directly after bathing and can then be reused e.g. to water the garden. This approach also ensures that no frost damage can occur in winter.
Bathing salts can be added to the hot tub as well, though the salinity of the bathing water should not exceed 0,1%. However, bathing salts are not a substitute for antibacterial agents when keeping the water long-term with a filtration system.

To keep the bathing water as long as possible, you should shower beforehand and place a cover on the hot tub when it is not in use.

Those who want to keep the bathing water in the hot tub for several weeks can equip their hot tub with a filtration system while making sure to add antibacterial agents such as chlorine.∎
Find out more about water care with the filtration system:
How to keep the same bathing water for weeks