Tips on how to use a wood-fired hot tub at sub-zero temperatures
A winter hot tub experience
There is something uniquely satisfying about a warm outdoor soak in winter. Frosty temperatures create a delightful contrast to the warmth and comfort of a hot tub, allowing you to admire the white landscape to the sound of the fire crackling. That being said, there are a few things to consider when using a wood-fired hot tub in winter.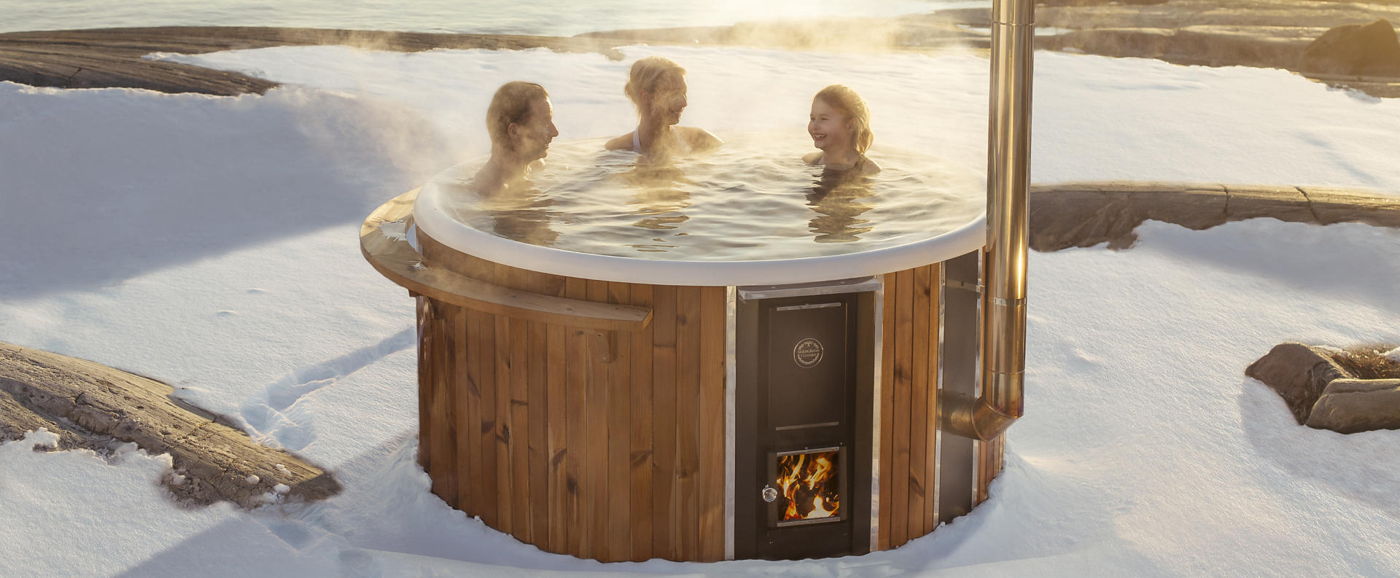 In general, hot tubs can be used all year round, be it a summer evening or a chilly winter afternoon. But when temperatures fall below freezing, some measures must be taken to avoid issues with frost.

The simple, straightforward way to enjoy a hot tub in winter is to fill it with water for a single use and empty it directly after bathing once the fire has gone out. That's all there is to it.

It is possible to use the same bathing water for several weeks in winter by taking a few precautions. The hot tub must be equipped with the filtration system, the frost protector and the insulated lid. The goal is to keep the water temperature above freezing so as to not damage the hot tub.
The key is to keep the filter and frost protector in operation at all times and store them in a frost-free environment e.g. an insulated box, a garden shed, etc. The insulated lid should be kept on the hot tub as well. Once the filtration system is installed and switched on, the water will circulate and the frost protector will keep it above the target temperature.

When keeping the same bathing water for several weeks, it is also important to add antibacterial agents and to regularly check pH, free chlorine and alkalinity levels ​​- and to adjust them ​​accordingly if need be.∎
Find out more about water care with the filtration system:
Water maintenance with a filtration system