Explore the Swedish Lapland with Triple X Adventures
Embark on a nordic
adventure
Dashing through white trails on a snow mobile, dog sledding in the woods behind a pack of huskies, the rush of adrenaline when drifting on the ice — this is the sort of experience one can expect over the course of a weekend in the Swedish Lapland, courtesy of Triple X Adventures. To unwind in authentic Scandinavian fashion after an exhilarating day spent in nature, the team is seeking to add a wood-fired hot tub to its program of activities. They know first-hand how special it is.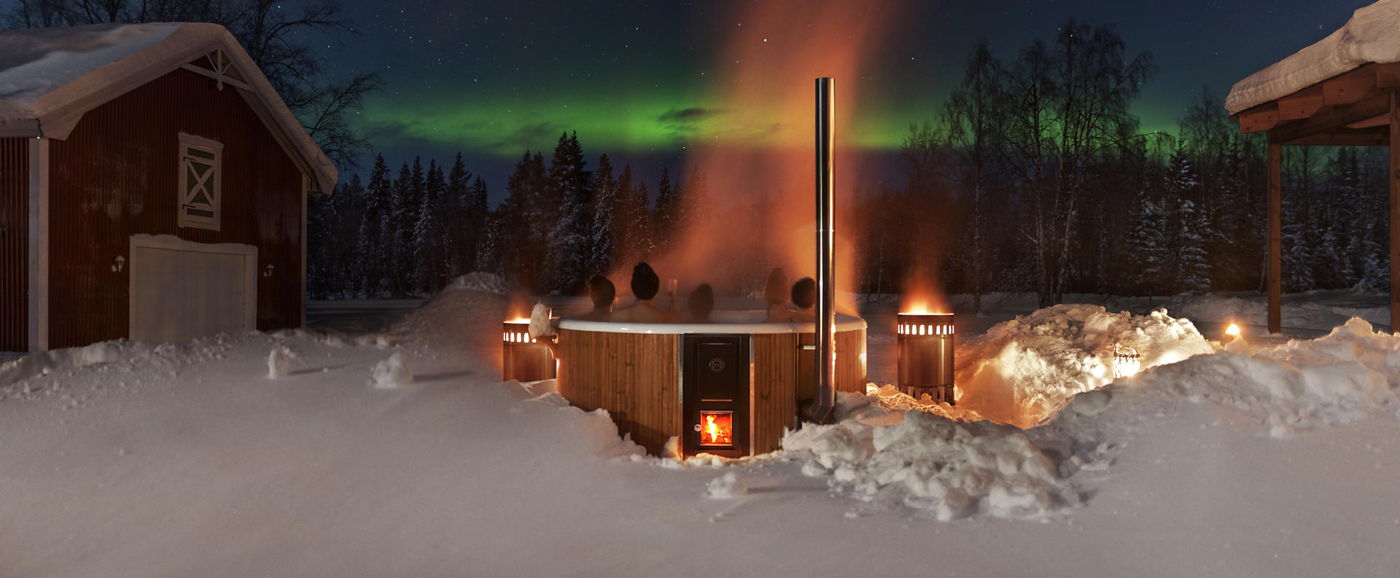 Janina, one of the founders of Triple X Adventures, can still vividly remember her first time in Lapland. Born in Germany, she was there for work and immediately fell in love with the pristine landscapes. Together with Tobias from Germany and Robert from Sweden, she decided to start the project in Arvidsjaur and make the far north her new home. "Triple X Adventures was born from a passion for the countryside, nature, culture and snowmobiling. The idea was to share the amazing experiences we had with others and design a special adventure for them, and to do so with everything we have on our doorstep," she explains.
Since 2017, guests can discover Lapland during outdoor activities in small groups and these can be selected as a bundle based on their individual preferences. Some are action-packed such as snowmobiling or cart racing, others are relaxing like ice fishing or visiting a reindeer farm. "It is the combination of adventure and connection to nature that makes it so special and provides an escape," Janina says.
The experience will become all the more relaxing thanks to a wood-fired hot tub under a starry night, just as soon as the construction of the new spa area is completed. "Wooden hot tubs fit within our concept of closeness to nature and are an authentic addition," she adds, referring to the fact that they are considered a part of Scandinavian culture. "The wood industry is huge here and the traditional elements of these hot tubs make them a good match for Sweden." 
The team is already in possession of their two Skargards hot tubs for the new spa and wellness area, namely the Panel and the Regal. The two models are at their residence, ready to be brought into the spotlight when the time is right. They have not been gathering dust in the meantime, though. "We've all gotten to try it out," she remarks. They even got to admire the northern lights from the hot tub — an unforgettable experience. The team is fond of the sleek design as well as the quality of the build and how easy it is to use. "Add some wood, light a fire and the hot tub is warm in no time," commented Janina after her first test. 
Triple X Adventures also has big plans for the future. "Our top priority is to build up a strong company that will ultimately allow us to set about implementing our ideas."∎
More about the hot tub:
Skargards Panel
More about Triple X Adventures: 
Triple X Adventures